Examinations
When your pet comes in for a visit, we will take a complete history from you in regards to any changes you have seen in your pet since the last visit. After the history is taken, a complete physical exam will be performed. We often will find problems on routine exams that the owners were not aware of. This is why the exam is such an important part of every office visit and why we always perform an exam during a vaccination visit. For elderly animals we recommend an exam every 6 months.
Avian Wellness Visit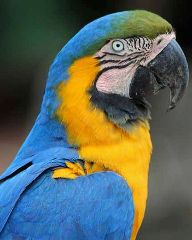 Here at Animal Care Hospital of Matthews, we are happy to treat your pet bird. Avian medicine is very different from dog and cat medicine, and it requires specialized training. Dr. Rutowski sees hundreds of pet birds each year and will be glad to help you with your pet bird needs. We offer services such as exams, labwork, vaccinations, microchipping and trims to make sure your bird stays happy and healthy for years to come.
Vaccinations
Pet vaccinations are our form of preventative medicine. Keeping your pets up-to-date on all of their vaccinations will help to protect them against dangerous diseases. We recommend that you have your pets examined and vaccinated once a year. At Animal Care Hospital of Matthews we offer all vaccinations available for birds, dogs, cats and ferrets.
Wellness Bloodwork

We offer wellness bloodwork for all pets at the time of their yearly exam. This is a complete panel that will check all of the body system of your pet as well as a urinalysis. Since animals can hide illness, it is important to use every tool available to pick up problems early. Wellness labwork is a great tool to help us detect hidden problems in a healthy-looking pet. Since this panel is done during a wellness visit we can offer it at a substantial discount. The wellness labwork allows us to discover problems early so that we have a better chance of treating them successfully. Please ask us about wellness labwork at your pet's next routine visit.
Parasite Control
Parasite control is a very important part of a yearly exam. We check a stool sample and run a heartworm check yearly on your dogs. Outdoor cats should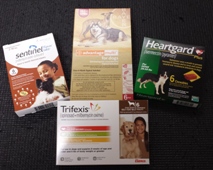 also be dewormed at least once a year and all cats should be on heartworm preventative. We offer a wide variety of products for you to use during the year to control these parasites.